ENVIZAGE breaks new ground in transforming financial futures by enabling financial services firms to better serve their clients through differentiated digital experiences powered by their API (Application Programming Interface).
The ENVIZAGE Application Programming Interface (API) is a digital mechanism that allows two software components to communicate with each other using a set of definitions and protocols, as well as requests and responses.
Greatives Web implemented the development of the Website with an absolute commitment to its speed, stability and interoperability.
In this context, we made the most of the digital technique of smooth image clipping and animated graphics. We've even integrated a custom-made AJAX technique into the solutions page, which provides a fully interactive ability to instantly respond to user searches that significantly improves the user experience.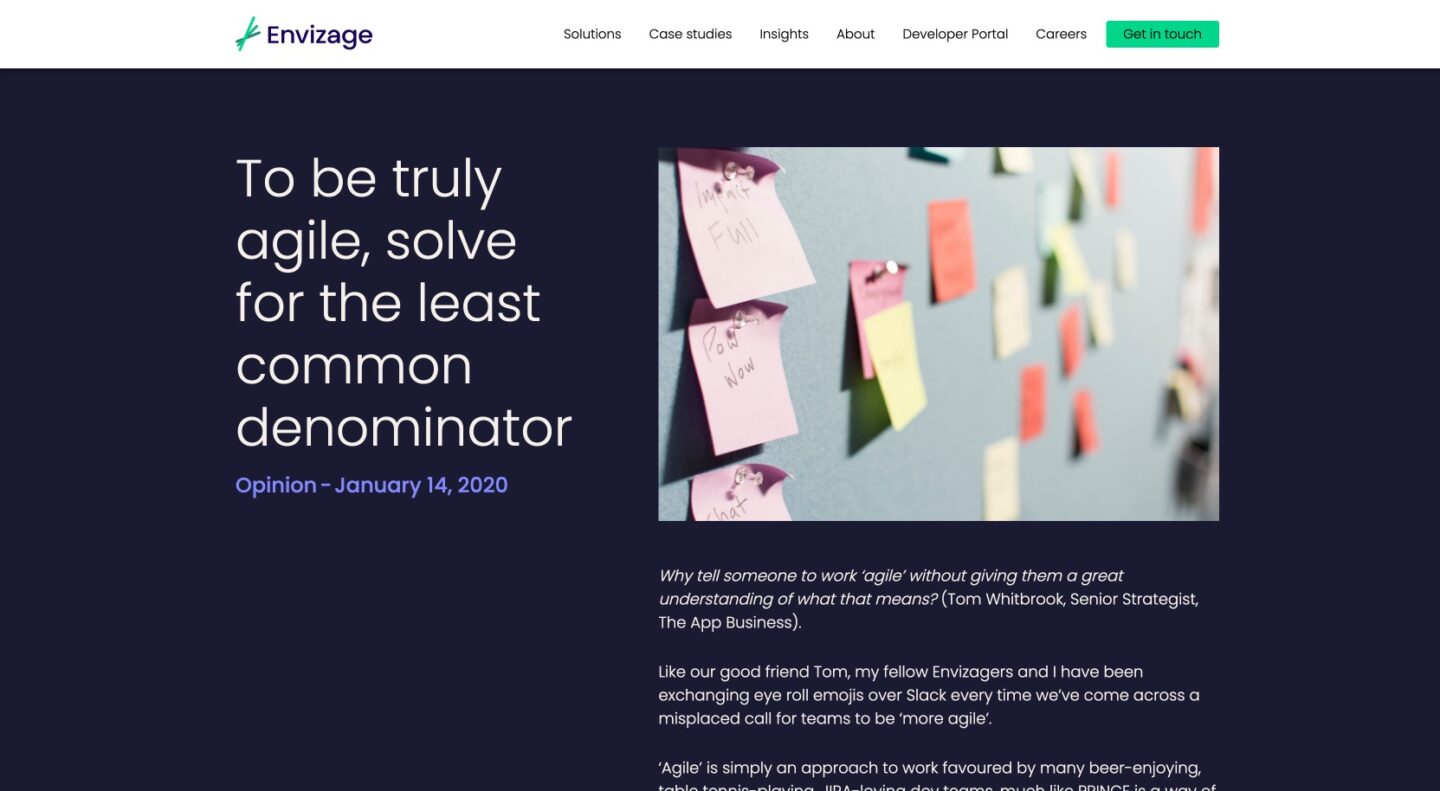 The Case Studies Page was organized in a functionally even way to highlight in the best possible way the possibilities provided by the financial perspectives offered by ENVIZAGE, through real differentiated scenarios.
It was enriched with forms to search for more information where this was deemed necessary. At the same time, a fully customized blog content development was developed on the Insights Page for a deep and accurate understanding of complex and specialized financial terms by users.
Furthermore, the Careers Page provides clear and easy-to-read information to potential ENVIZAGE associates, while the About Us field presents the Company's organizational chart with great clarity.
A great stop in our journey for the digital development of the ENVIZAGE Website was the excellent collaboration with Luna 9 Design Agency. A collaboration that broadened our horizons and proved that our shared vision for ENVIZAGE can give it more excellent value through an innovative and reliable digital result.