Xclusiv Shipbrokers Inc. comprises a team of experienced professionals passionate about international shipping, trade and development.
Dedication to excellence, uncompromising ethics, persistence in teamwork and creativity are the elements that earned Xclusiv Shipbrokers Inc. the Broker of the Year 2019 award in the first two years of operation from the Lloyds Greek Shipping Awards List.
The experienced Greatives Web team undertook with great pleasure and high expectations the implementation of the Website Development of Xclusiv Shipbrokers Inc..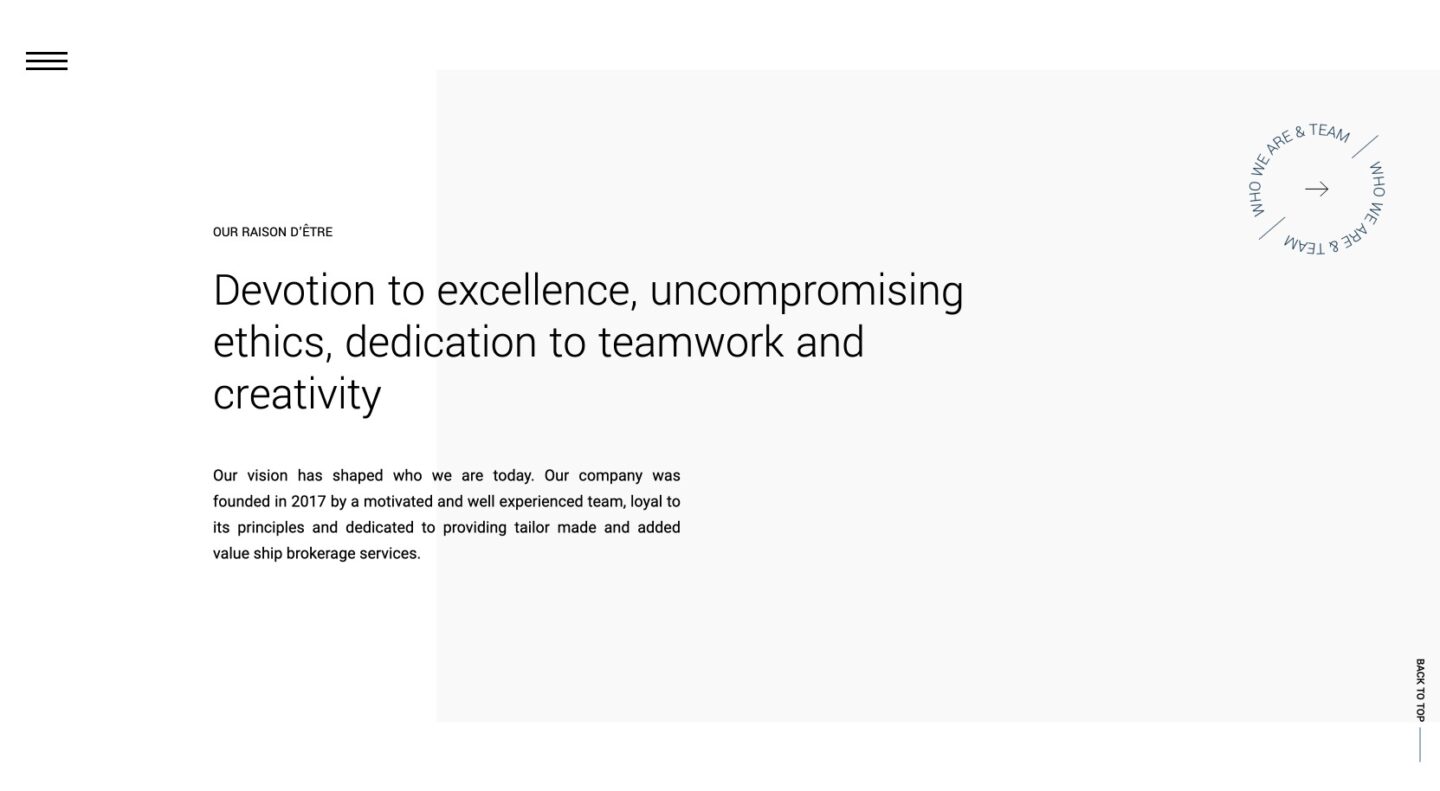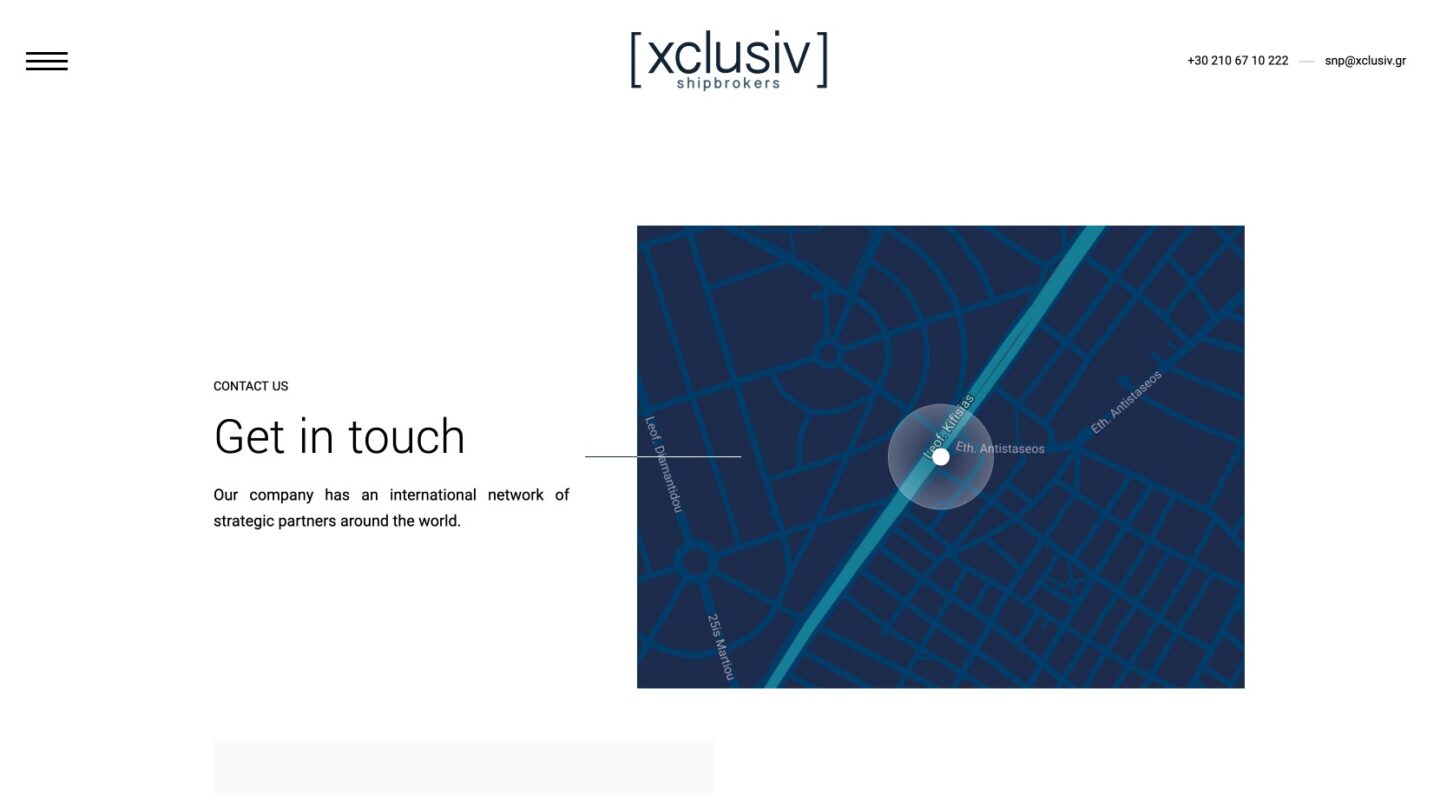 Our choice is a 'clean' and minimalist design that will focus the interest of the digital visitor on the corporate message and not on its context. The strength of the content and development is what qualifies as an option. That is why the navigation was chosen with the support of AJAX digital technology transitions, ensuring a smooth transition without discontinuities and time delays in the response.
The main menu does not attempt continuous reloads every time the digital user visits any section of the menu, a technical process that enhances the speed, immediacy of interactive response and stability of the Xclusiv Shipbrokers Inc. Website.
With the same perspective, the company services page was designed as side-scrolling, while a digital intro loader with the company logo was also integrated. In the same context, brilliant page internal linking was chosen to make their switching easier and faster without the time and functional gaps.
The above was designed by Greatives Web in a flawless collaboration with Ploos Design Studio, following the latest UX techniques. This way, the Website of Xclusiv Shipbrokers Inc. is optimised entirely in terms of SEO and response speed.