We responded immediately to the structural redesign of Seaborne Shipbrokers' Website and we "charted a sea route" to a high-level Web design as well as a top Web development.
The departure of our shared digital journey began with the holistic design of an abstract letter symboled Logo, perfectly compatible with the corporate profile of Seaborne Shipbrokers, which emerged on the white canvas of Homepage.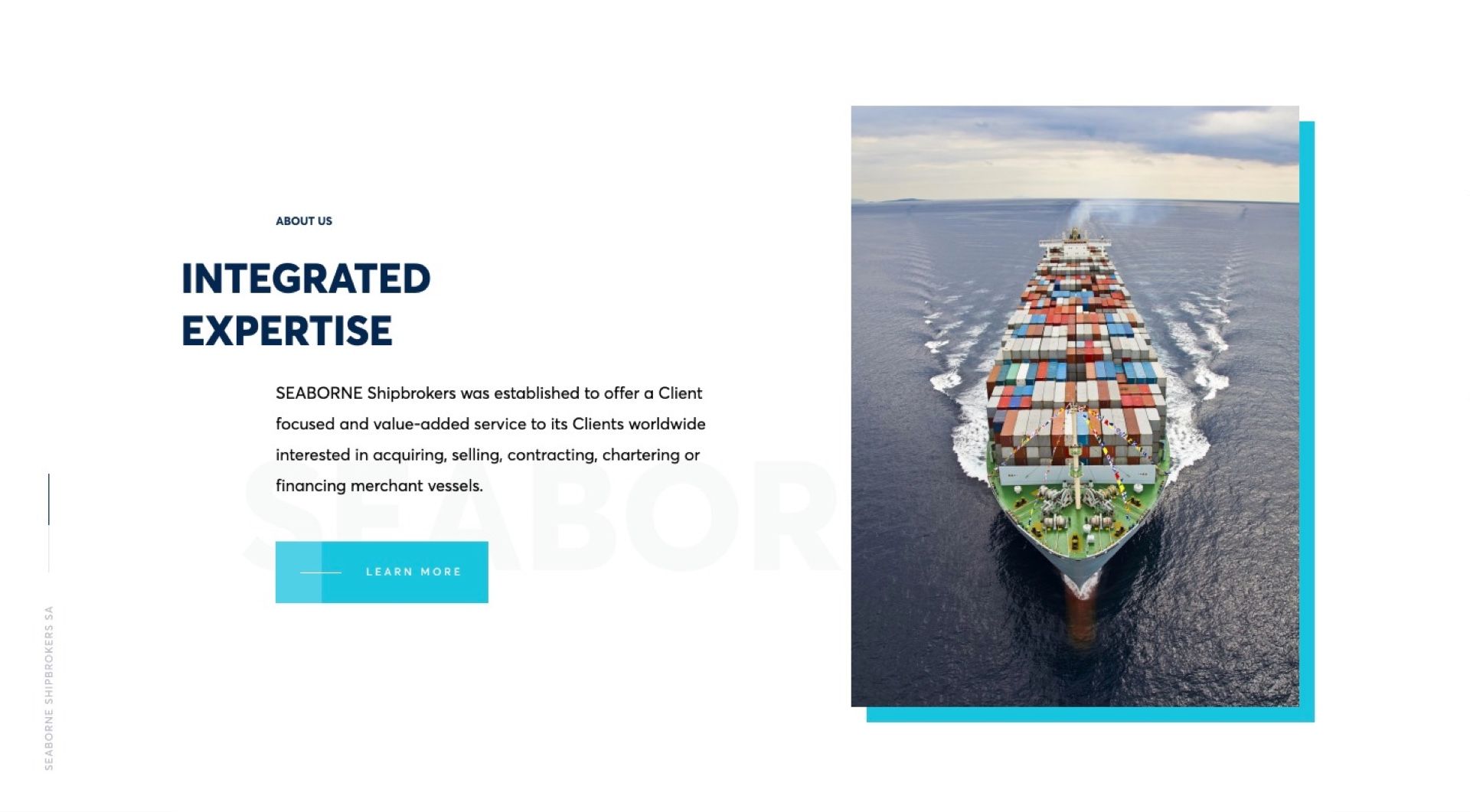 Design Assets
We used shades of blue, such as raff, glaucoma and ultramarine, to refer directly to the color palette of the sea and to generate the necessary associations with the maritime activities of Seaborne Shipbrokers.
Our common passage continued with absolute togetherness, as we gazed at the same horizon. Numerous animated and versatile graphics were used, framed by a completely interactive digital design interface. We pursued to the fullest the logic of "clean" and "smart" navigation with strictly hierarchical and structured content.
Our goal was to identify Seaborne Shipbrokers' business horizons with the Website we designed and implemented for them.
Our advanced know-how made it possible to optimize response speed, clear code, and trouble-free compatibility across all environments and devices.