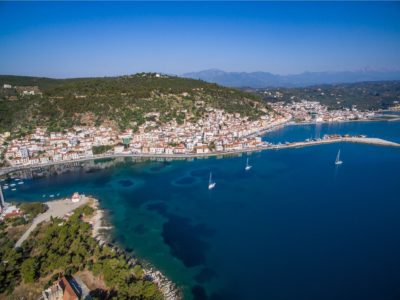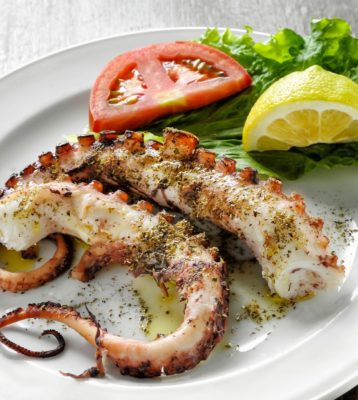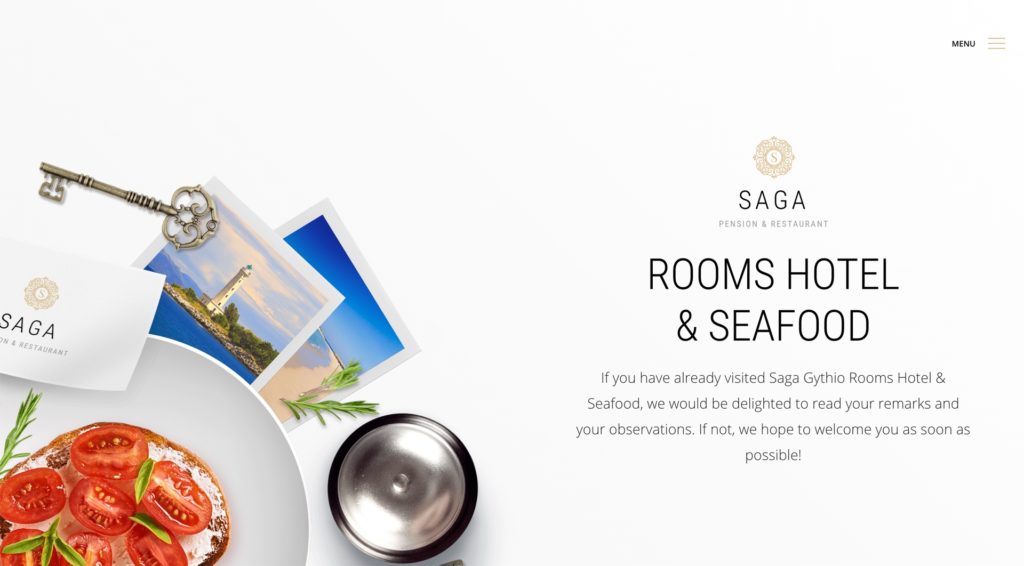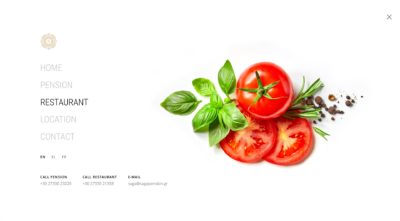 The beautiful Saga Pension Website is a hallmark of our approach to viewing high-end accommodation.
The linguistic imprinting of the information for both the hotel and the restaurant is trilingual – Greek, English, French – with a clear description and explanation of all those points that could be potential questions from the visitors.
White background, masterfully combined with ocher and golden shades, symbolizes the unique natural beauties of Laconian Mani and at the same time endues colourfully beautiful photographic representations of the unique hotel (indoor & outdoor), the exquisite dishes offered by the restaurant, as well as the enchanting Gytheion with its sights.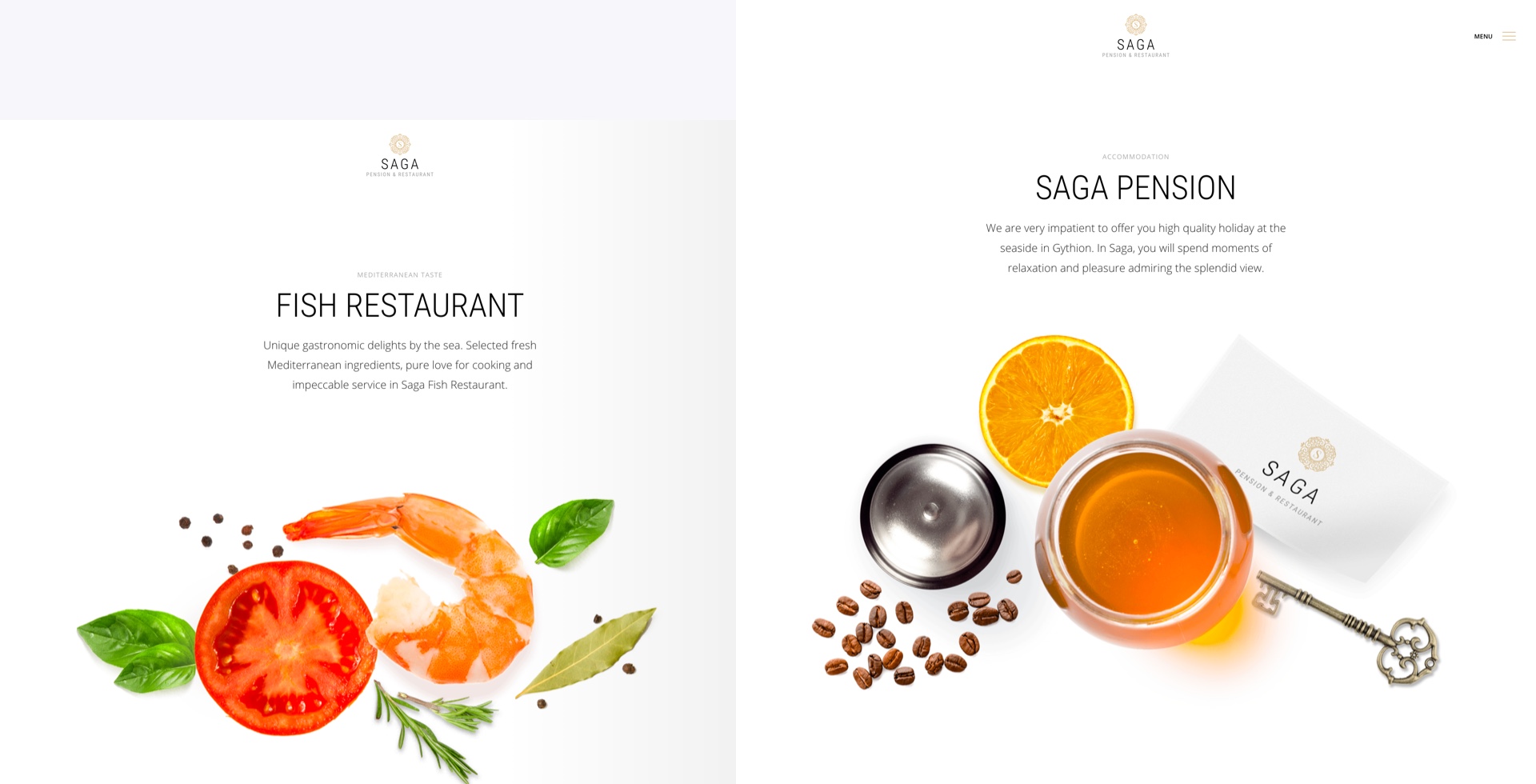 The whitewashed background combines masterfully with the gastronomic symbols of Greece and the beautiful rooms of Saga Pension.
Greatives have managed to balance text with image and create a perfect canvas where inspired Web design magnetises aspiring visitors and motivates them to enjoy the services of Saga Pension & Restaurant.
All of the above are designed with a view to the composition of images – symbols and transitions of WEB 3.0 design tools.
Impressive is our design philosophy with full-screen navigation, combined with rich graphic depictions, which allow instant access to information material such as corporate telephones and e-mail addresses.
Finally, Greatives can only be satisfied with the fully operational UX / UI response they created for this project.