The Website of the Designer Angelos Bratis is designed according to the elegance and simplicity of clean and airy lines.
A Website that targets both the domestic and the international audience. An audience with high aesthetic demands, which does not like being imposed but to choose, does not want to follow but to lead.
As a source of inspiration for designing the Website was used the Designer's distinctive designation in a stylish white colour, highlighted in high-quality black-and-white photographs, is always centred above his airy dresses.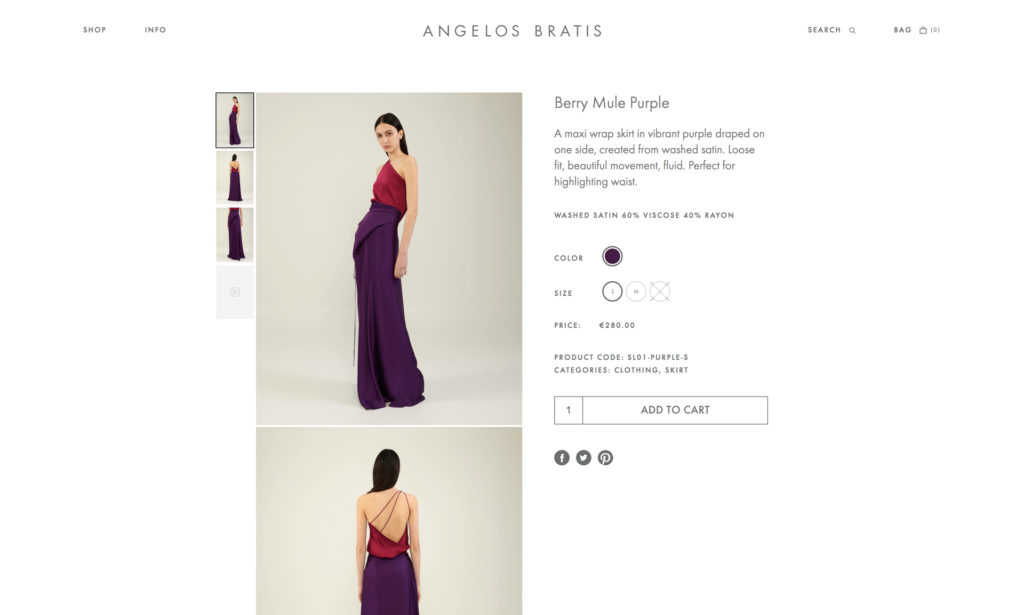 The texts are simple, clear and comprehensible as if waiting to be discovered by the reader as if waiting to be decrypted.
Anhydrous and rocky landscapes of Tinos island aesthetically decorate the designer's artistic creations, when in shades of black and white, to emphasize the plain complexity of his dresses and when the colour palette of earth tones to underline the colour magic of his creations. Angelos Bratis carries out the elegant exterior appearance of the ladies who trust him and our Team implements the elegant and exhilarating projection of the Designer House.