A wonderful new collaboration between the digital design atelier Ploos Design and Greatives highlights in the most revealing way both the design perfection of the Ploos Design Website, as well as its amazing performance and responsiveness in all environments.
The Website that we jointly developed is distinguished for the fully customized and lightweight WordPress theme, tailored-made and specially configured for the display of the Ploos Studio.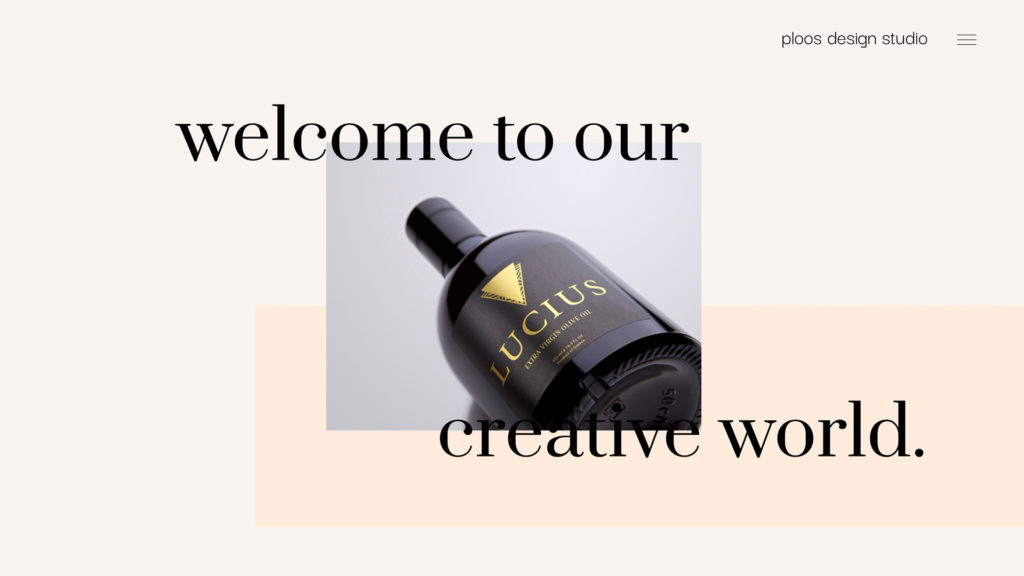 Design Assets
Through a wide array of development-level interventions such as full-screen and off-canvas menu navigation, framed by clipping animations, we achieved an impressive eye-catching fully responsive design with amazing performance.
All this is based on the latest coding standards of WordPress, as well as the specially customized blocks of Gutenberg, in order to build a Website that will present in the most attractive and functionally excellent way the services, but also the portfolio of Ploos Design Studio.